Norsk / English further down
Det føles litt merkelig å stå på badet og klemme ut kviser, som jo egentlig er et pubertetsproblem, og samtidig få en durabel hetetokt, som et av overgangsalderens fenomener. Kan det være at det er hormoner på avveie? At hormonene har det litt travelt inni meg?
Det hjelper å stille seg i fryseren, dvs mellom fryserdøra og fryseskuffene. Men jeg er ikke sikker på at det er så bra for fisken og rabarbraen som ligger i fryseskapet. Man skal jo ikke legge kokende ting i fryseren.
Den siste tiden har travle og skruppelløse hormoner romstert i kroppen min. De har forstyrret nattesøvnen, og dagene er ikke så fredelige som før. Det spiller ingen rolle om jeg er midt i en samtale eller det skjer noe spennende på TV-skjermen. Jeg må ha umiddelbar nedkjøling når det skjer, og akutt avbryte det jeg holder på med. Mest slitsomt er det når jeg er utmattet og sengeliggende. Da kan det være tungt å slite seg opp av sofaen og finne et sted for nedkjøling.
Jeg har hørt fra flere som har ME at de får plagene med overgangsalderen ekstra hardt. Og det kan bli spesielt ille med hetetokter. Det har jeg også merket. Faktisk føler jeg at tropetokter er et mer passende navn, slik det er nå. Og dette til tross for en god trøndersk sommer, hvor gradestokken bare unntaksvis lister seg over 10-12 grader.
Jeg er generelt skeptisk til medisiner, siden det alltid kan forekomme bivirkninger. Men nå har jeg vært desperat i over ett år, med hetetokter og svettetokter, i tillegg til frostrier. Termostaten er skikkelig i ulage. Derfor ringte jeg fastlegen min og ba om nødhjelp. Hun sa at noen merker bedring etter to dager med disse medisinene. Jeg har brukt de i to uker nå, og kan ikke si at jeg merker så stor endring. Kanskje 10-20 % kortere hetetokter sammenlignet med tidligere, om jeg legger godviljen til. Men fremdeles har jeg det veldig travelt med å løpe ut i frisk luft eller inn i fryseren for å få ned temperaturen. Minst hver halvtime. Så det blir ganske travelt, og jeg rekker ikke så mye annet.
Jeg synes at jeg har vært i dårligere form den siste tiden, og lurer på om dette har med hormonene å gjøre. I alle fall blir jeg ekstra sliten og utmattet av å ikke kunne slappe av sammenhengende, slik jeg kunne før. Rett før hver hetebølge får jeg dessuten et utbrudd av kraftløshet. Om jeg står, føles det som jeg skal til å segne om.
Om noen har kloke råd eller vet om en tryllekur som kan hjelpe mot disse travle hormonene, vil jeg være glad for tips! Kanskje noen til og med vet om noe som samtidig er sunt og uskadelig også? Noe man kan roe ned hormonene med uten å sette kroppen i fare for å få kreft, blodpropp og hjerneslag?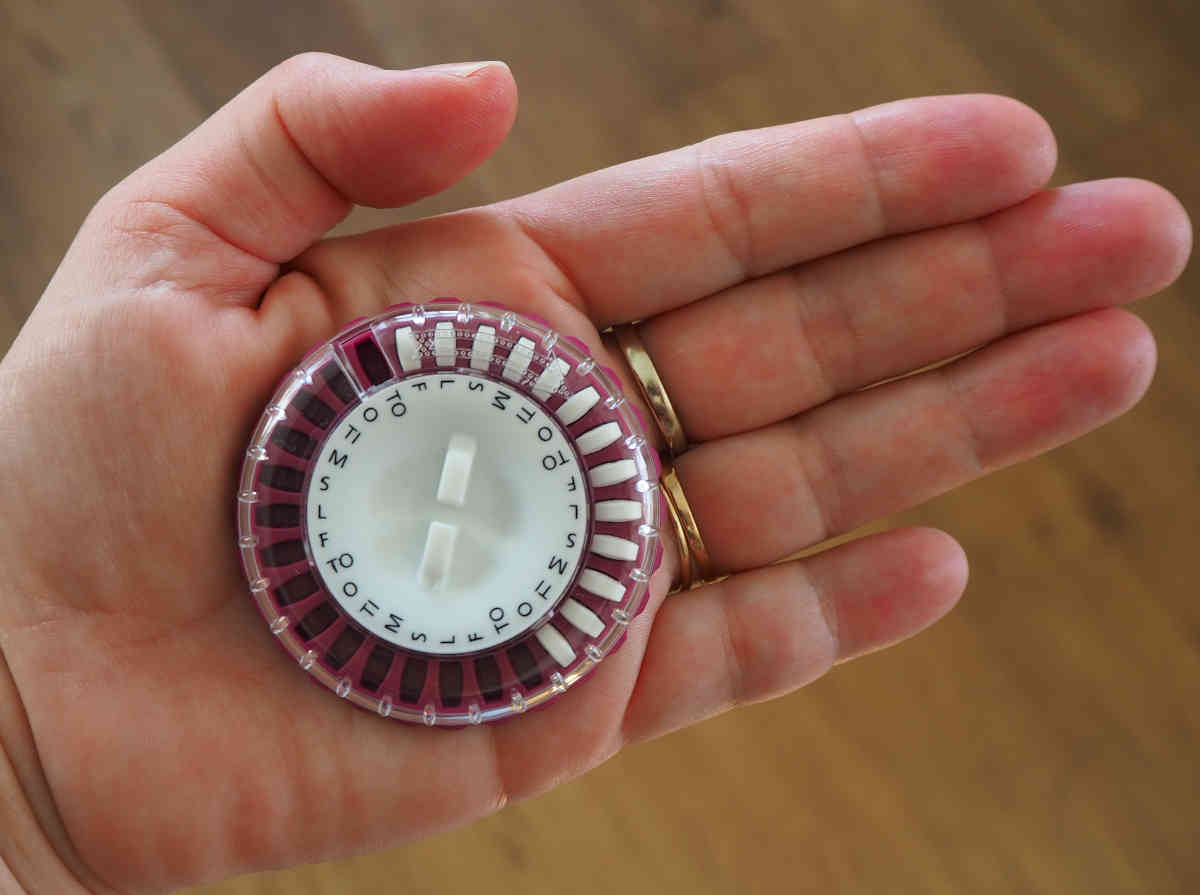 English:
It feels a bit strange standing in the bathroom squeezing pimples, which is actually a puberty problem, and at the same time getting a tremendous hot flush, which is one of the phenomena of menopause. Could it be that the hormones have gone astray? That the hormones inside my body are too busy?
Standing inside the freezer helps a little, i.e. between the freezer door and the drawers in the freezer. However, it may not be so good for the fish and the rhubarb that are inside the freezer cabinet. After all, you are not supposed to put boiling stuff in a freezer.
Lately busy and unscrupulous hormones have rummaged around inside my body. They have been a nuisance when I wanted to sleep and my days are not as peaceful as they used to be. It doesn't matter if I'm in the middle of a conversation or if something very exciting happens on the TV-screen. I need immediate cooling when it happens and urgently interrupt whatever I'm doing. This is even more tiring when I feel fatigued and I am resting on the couch. Then it can be hard to get up and go somewhere to cool off.
I have heard from several people who have ME/CFS that the menopause torments hit them really hard, more than for an average woman. Especially the hot flushes can be really bad. I have noticed that myself. Actually, the way it is right now I feel tropic flushes is a more appropriate name for it. Despite the cold summer we are having this year, temperatures outside only exceptionally rising above 10-12 centigrades.
In general I'm very sceptical of medicines because of the fact that they always have side effects. However, now I have been desperate for more than a year with hot flushes and sweat waves in addition to frost chills. My inner thermostat is really in trouble. Therefore I decided to give my family doctor a ring and ask for relief. She told me that some women notice a change for the better after two days only with the medication she prescribed for me. I've taken them for two weeks now and I'm sorry to say that there is not much improvement in my condition. Maybe a 10-20 per cent decrease in permanency of the hot flushes compared to earlier, if I think really positive. Nevertheless, I'm still busy running outside to get fresh air or into the freezer to lower my body temperature. At least every 30 minutes. Which means I'm pretty busy and there isn't really much time to do anything else.
I think I have been worse lately, more fatigued, and I wonder if this has to do with the hormones. At least I feel that I become more fatigued and tired from not being able to rest continuously, like I used to be able to before. Right before getting a hot flush I get a kind of outbreak of weakness. If I'm standing upright I feel powerless and it's as if I'm going to faint.
If anyone has a piece of advice or know of a magic cure for these busy hormones I would love to read your tips! Maybe someone know of something that is healthy as well as not harmful even? Something that would calm down the hormones without putting the body at risk of getting cancer, blot clots or a stroke?