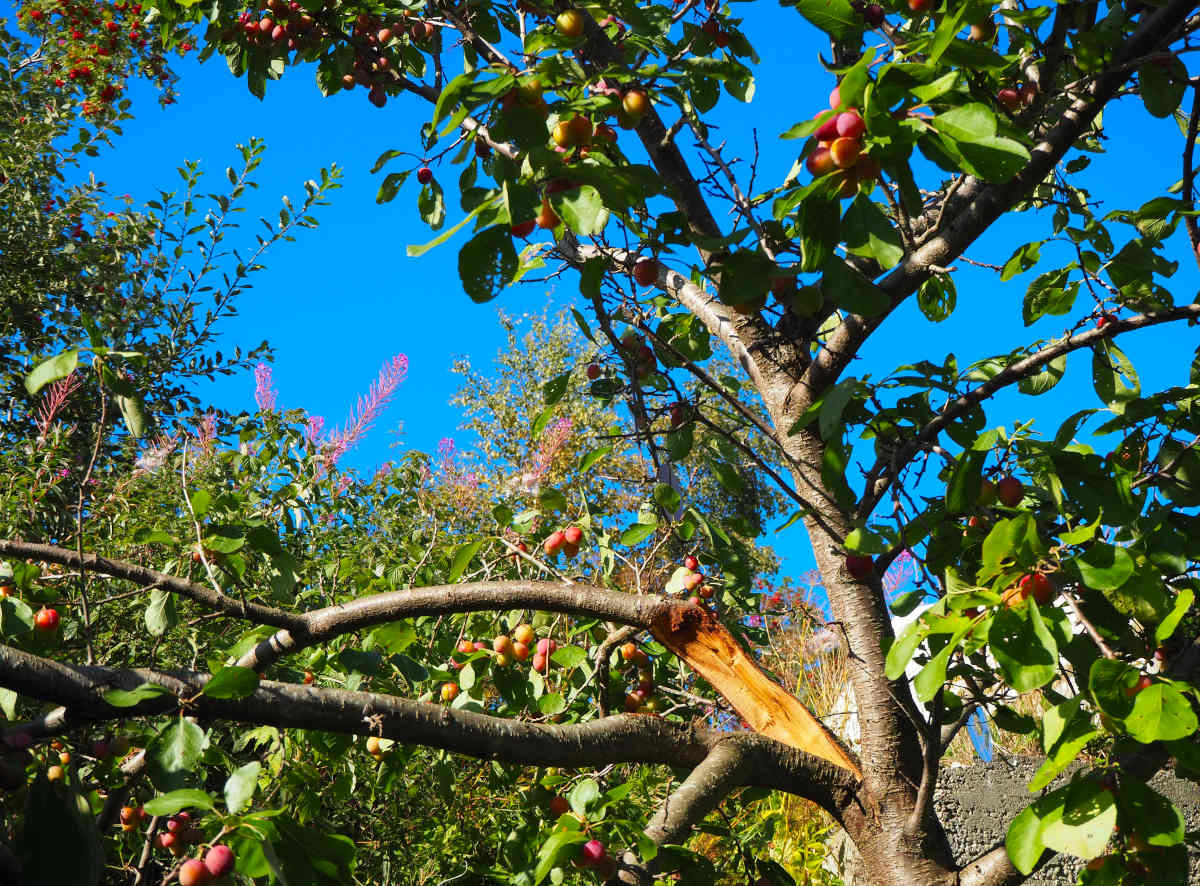 (English further down)
Jeg har ikke skjønt hvorfor formen min har vært ekstra dårlig de siste dagene. Modelljobbingen krevde sitt, som du kanskje har lest om i blogginnleggene mine siste uka, men det var noe mer som ikke stemte. Jeg har avlyst tai chi-trening og sosiale treff og tenkt at "i morgen blir jeg bedre". Men det skjedde liksom ikke, og plutselig skjønner jeg hvorfor.
Høsten har kommet. Ikke bare har bladene fått fine farger og løvet begynt å falle, men det har vært frostnetter, og hansker har krøpet ut fra skuffen. Kroppen min har altså merket høsten før hjernen min har skjønt det, men nå er de to samstemt. Hjernen skjønner hvorfor kroppen streiker litt mer enn vanlig. Jeg må bare innrette meg etter det. Kan ikke velge bort været, med mindre jeg forflytter meg til varmere strøk.
Jeg har fått meg en høstknekk, omtrent som plommetreet vårt. Men med litt stussing og stell, kommer jeg sterkt tilbake!
English:
I have wondered why I have felt more fatigued the last few days. The model job seemed to take its toll, which you may have read about in my blog posts this past week. However, I felt there was more that wasn't right. I have cancelled tai chi training and social meetings and been thinking "tomorrow I will feel better". But I didn't, and all of a sudden I understand why.
Autumn is here. The leaves on the trees are changing colours and falling down, the nights are frosty, and my gloves have crawled out of the drawer. My body actually understood that autumn is here before my brain did, but now the two of them are in accordance with each other. My brain now understands better why my body refuses to work normally. I just have to adjust. I can not choose what the weather should be like, unless I go to a warmer country.
I have got an autumn crack, just like our plum tree. Nevertheless, with a little care I will be back!